A N I M A T E D  M A K E U P
Sometimes you just feel like spending many hours whithout moving while your face gets neon paint all over...
Not really, but we wanted to experiment and do something just for fun, so we came up with this two animations.

First, we need to make the skin darker so we can blend it with the black background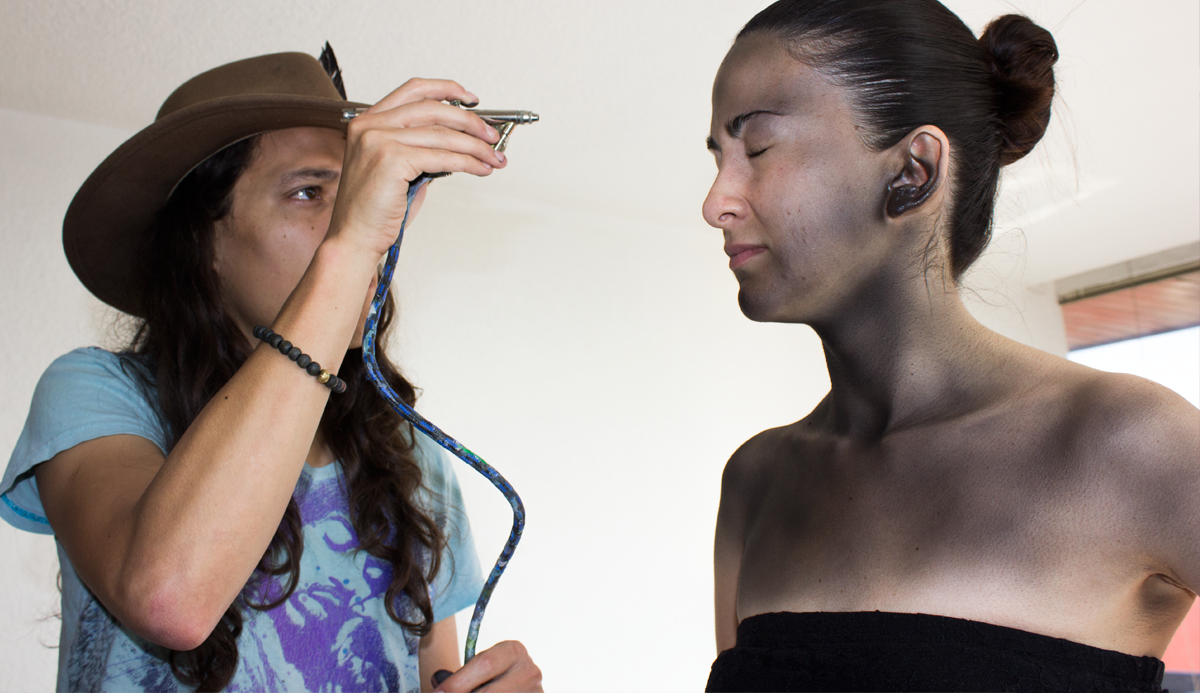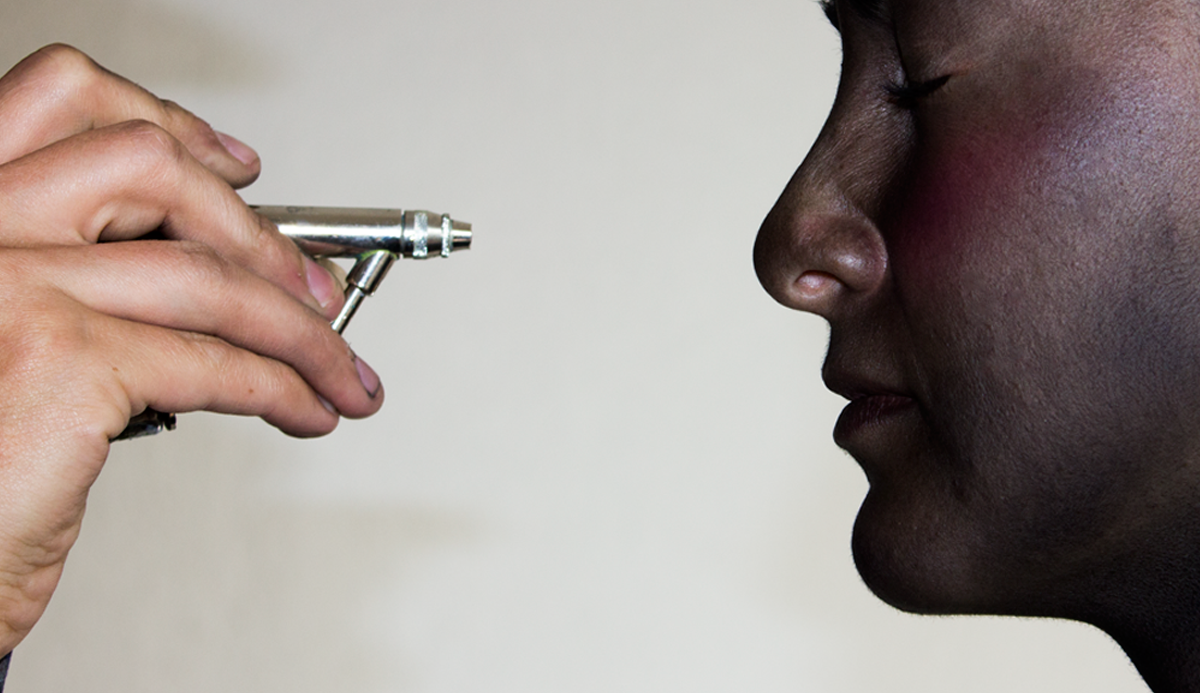 And then add carefully some paint frame by frame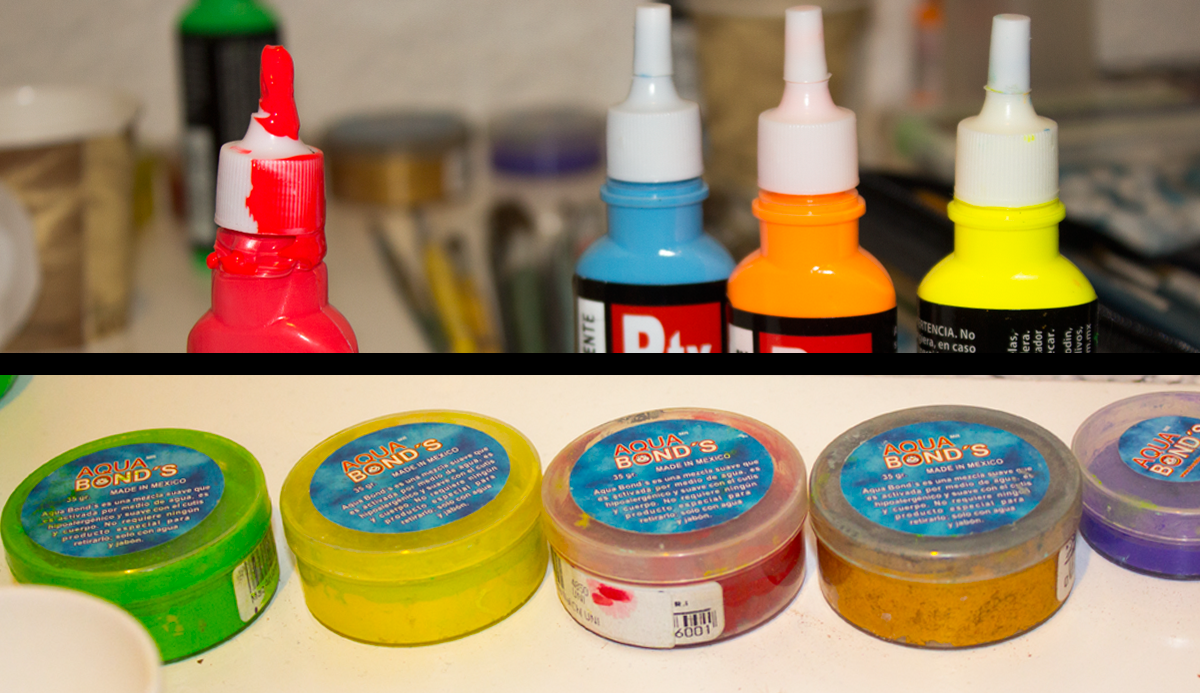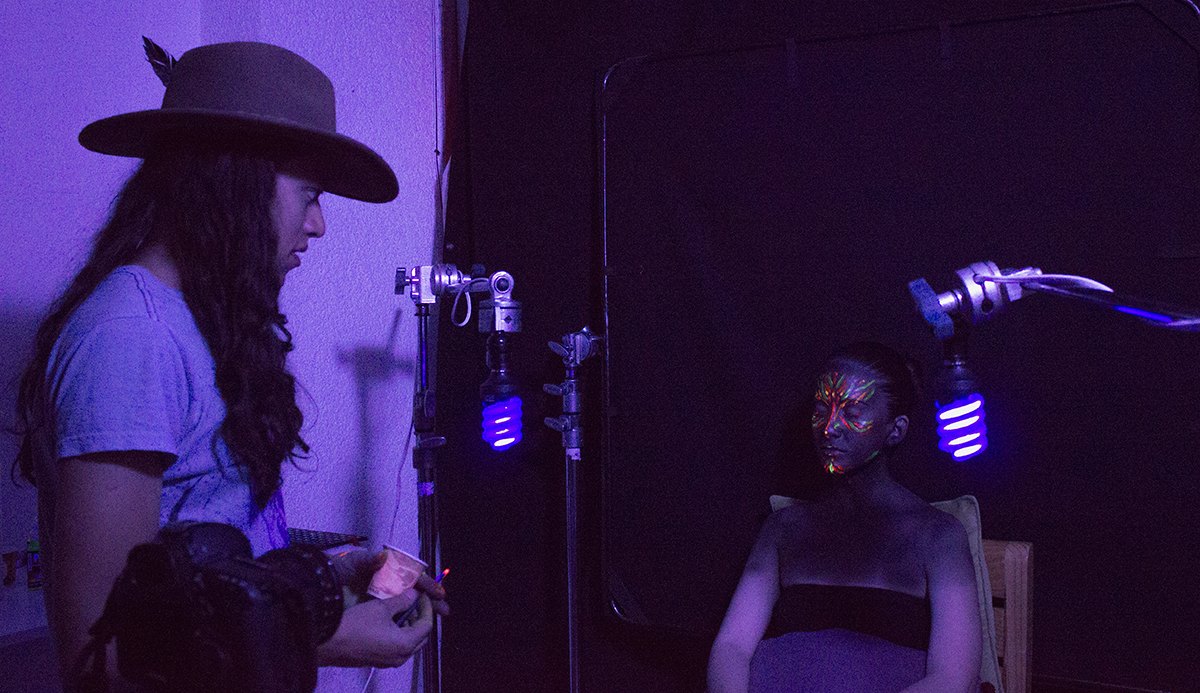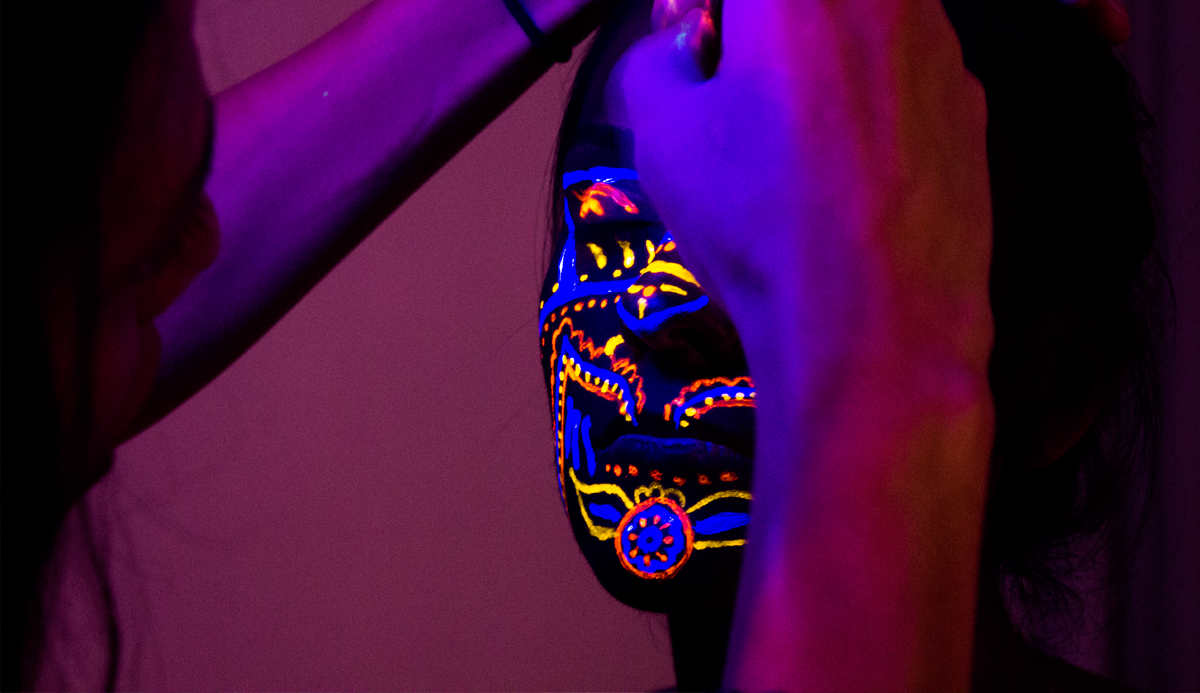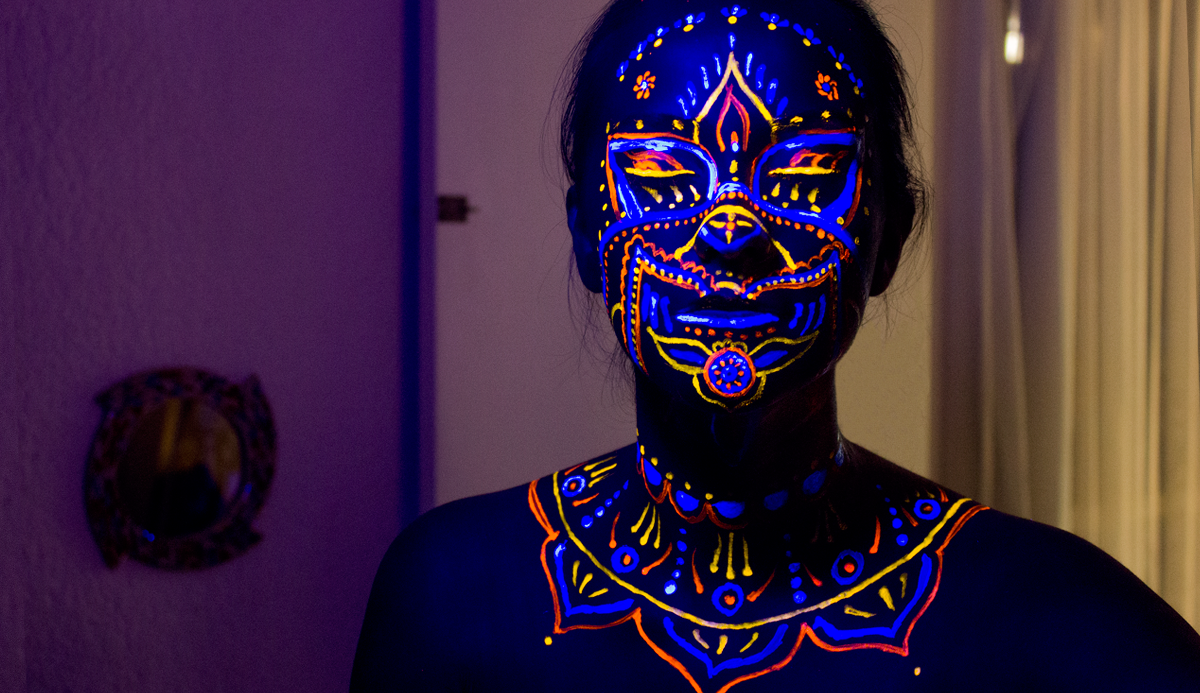 T H A N K S   F O R  W A T C H I N G 
Body Painting:

Jerry Garrido.
Art Direction:

Jocelyn Ramos.
Animators:

Aleyda Barrueta & Jocelyn Ramos.
Lighting
:

 Juan Christian Aguirre & Alex Reynaud.
Post Production:

Juan Christian Aguirre